wallee Payment Extension for Hybris
wallee is a payment hub and connects through a single interface to Europe's leading payment service provider like PostFinance, Datatrans, Ingenico, FirstData, etc. Beside the payment connection wallee offers also value added services like reconciliation and accounting synchronization, subscription management, fraud tools etc.
Hybris is a leadring enterprise multichannel e-commerce and product content management software. It is a one stop solution for eCommerce, Sales and Marketung, Service and Billing in any industry supporting open standards.It is a subsidiary of SAP. Hybris offers B2C and B2B store functionality. It is used by big brands like BMW, Carlsberg, Firelli, Volkswagen, Ericsson, Tetra Pak etc
The wallee extension provides a seamless extension of the hybris storefront, enabling out of the box access to wallee.
The pre-developed wallee payment extension for hybris provides a configurable toolkit which helps shorten the implementation cycle and reduce system development and maintenance costs. The extension package contains most of the backend code needed for integrating with wallee and the hybris commerce platform quick and easy. The Merchants can use wallee extension to
Easy integration with wallee e-payment services.
Global and regional payment methods.
Customizable hosted payment pages.
Features.
Accept and process payments globally by wallee.
Accept all major credit and debit card brands and choose from a selection of additional alternative payment methods.
Process payments via one or multiple of our supported processors.
New payment methods can be added by configuration in the wallee Console
Integrated Checkout Flows.
Create beautiful and integrated checkout flows where your customer does not have to leave your shopping cart. We offer the option to take card via our customizable payment pages or via the integrated Iframe Option.
Document Handling:
wallee is able to send fully customizable order emails, invoices or any other documents that you want to send to your client. Everything can be fully customized via our built in resource editor.
Reduce the risk
Reduce the risk to your integration by using an extension that increases payment efficiencies.
Regularly updated with a feature rich roadmap ensuring compatibility with latest hybris versions and payment technology.
Payment page on web shop.
With our extensions there are two ways on how to implement the payment pages into your web shop:
Iframe Integration:
If you do not want to redirect your customer away from your shop, you do also have the option to implement our payment page as an iframe directly into your web shop. We designed the payment pages in a way that you can integrate the iframe directly in the payment process of your web shop where you select the payment method.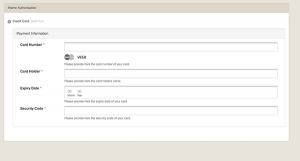 Payment Page Integration:
The redirect payment mode enables a site to reduce PCI considerations by ensuring card details are not visible to any aspect of their Hybris installation. wwaallee hosts the pages that capture and process the card details, all that is required of the implementer is to redirect the user to these pages at the relevant point in their checkout flow and then process the authorization response returned from the hosted order pages.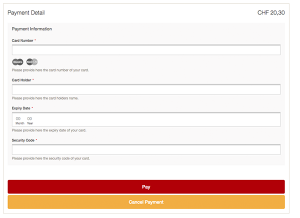 GET Extension
Contact: http://www.pitsolutions.ch/en/contact/ or just write to kontakt@pitsolutions.ch